14 tags
4 tags
i dont know why
i dont know why
but you are always on my mind! i wish i knew how you felt about me so i can harness this feeling or persue it..if only i was able to read your mind.
ew
valentine's day is coming upppp =(
temporary high
I've got it all, but I feel so deprived I go up, I come down and I'm emptier inside Tell me what is this thing that I feel like I'm missing And why can't I let it go There's gotta be more to life… Than chasing down every temporary high to satisfy me Cause the more that I'm… Tripping out thinking there must be more to life Well it's life, but...
tired.
same things all time. since i was a kid. and there comes a point where you're jusz tired of it. disappointment anger rejection guilt. same fucking cycle. i don't want to deal with it.
vunerable.
the hardest thing to do is to put yourself in the most vunerable position. nobody likes the feeling of hurt, sadness, or even rejection. as i observe more and more, i realized i'm not alone.  a guy not wanting to be close to the girl they have feelings for in fear of being heartbroken.  a girl choosing not to trust anyone because no one was ever there for her when she needed it....
an opportunity missed?
i randomly was reminiscing high school years.. reminding me of this person that i thought nothing of.. he was jusz cool and didn't really mind my endless teasing.. it was chemistry class.. you had to make light of life when you take chemistry or you will go mad.. jokes && sarcastic remarks here and there.. then as i got to know him he seemed pretty chill && laid back.. very...
filipino, but not really. →
EVERY FILIPINO SHOULD READ THIS. pinoytumblr: … If you are Filipino by blood, this is for you. Here's the thing. This generation of Filipino-American youth has lost its heritage. We cannot blame time nor geographical differences; nor can we blame this American society that we live in. We…
i keep falling in love with new york =]
the only city that has so many diverse areas. modern yet so historic. very hip yet so traditional. only place in the world where quickly you can be in a bustling street then cross the street & be in the most beautiful & one of a kind park to relax. this city, my city, never fails to surprise me. These pictures were taken from the Conference House Park in Staten Island. While we were...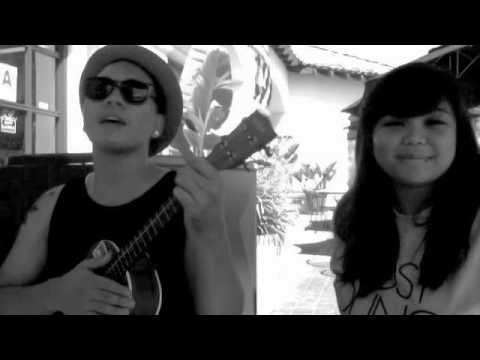 pack && go somewhere
jusz somewhere…. and really try to see how it's like to be on my own. to be my own person without someone telling me what's appropriate and what's not. to really find out who i am. because to be honest with you at the moment i'm so lost. all these years my mom was always the one who had the last word. to the point where i don't know if i'm doing it because...
jfbejrddhkd
as more and more birthdays come and go, the word happiness tends to get complex. i knew college was going to be different but leaving a hs that i was very well adapted to made the transition even worse. in my classess i jusz come in, take notes, and head out. i didn't bother making an effort of making friends. i felt worn out i guess since in prep it was like that but it was superficial....
First day of summer for twenty twelve
I promised myself not to stay home too often this summer and the fact that i have the unlimited metrocard, I thought it would be a great opportunity to go galavanting in the city, historical places in BK, SI, and etc.., chip shop in broooklyn, go visit the Cloisters, jusz taking advantage of what NY has and it's history… there's so much to explore and discover… it...